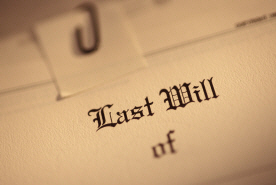 Estate Valuations
Estate Valuations and Appraisals
The determination of estate tax liability with respect to real estate assets often requires a real estate appraisal. In particular, settling an estate usually relies upon an appraisal to establish fair market value for the residential or commercial property involved. Often, the date of death will require a "retrospective market value." Other times, the market value will coincide with the date of the inspection.
In addition to settling an estate, the creation of wills and trusts may involve a real estate appraisal with an opinion of the market value. For estate tax purposes or disposition of the assets of a decedent, a valuation as of the "date of death" is often required. The executor of the estate may choose to have a date that is six months or one year after the date of death or a retrospective appraisal may be required.
Real estate appraisal valuations involving estates with real property is an important aspect of Brittex Appraisal Services, Inc. Our firm deals with attorneys, accountants, and executors of wills regarding the valuation of a decedent's real property. Brittex provides appraisal reports that conform to the requirements of the federal government, the courts, and various related agencies.
Brittex Appraisal Services also understands and utilizes the procedures and requirements necessary to perform a "retrospective appraisal" with an effective date of prior date and a market share estimate corresponding with the date of death of the decedent. The ethics provision within the Uniform Standards of Professional Appraisal Practice (USPAP) binds us with confidentiality, ensuring the fullest degree of discretion.
Attorneys, accountants, executors and others rely on Brittex Appraisal Services, Inc. for real estate valuations. Please see www.brittexusa.com/links for a list of attorneys and accountants that have used our services.
&nbsp
The biggest spending bill loser: President Trump
3/23/2018 2:04 PM
Congress passed a $1.3 trillion spending bill that ignored the president"s priorities. And he knows it...Read More
&nbsp
Black women helped a Democrat win in Alabama. Now they"re running for office.
3/23/2018 9:06 AM
They"re fueled by Democrat Doug Jones" stunning upset Senate win, the #MeToo movement, opposition to Trump and a desire to carry on Obama"s legacy...Read More
&nbsp
Trump says work on his border wall starts Monday. It doesn"t.
3/23/2018 2:26 PM
The money earmarked for border security can be used only to repair and build previously approved fencing...Read More
&nbsp
Tens of thousands expected to participate in March for Our Lives
3/23/2018 7:34 PM
"Let us pray with our legs, let us march in unison to the rhythm of justice, because I say enough is enough," said one Parkland shooting survivor...Read More
&nbsp
Scientists detect signals from what could be the oldest stars in the universe
3/23/2018 3:14 PM
Signals of light were detected from what scientists believe might be the earliest stars to form after the Big Bang...Read More
&nbsp
Sessions moves to criminalize possession of bump stocks
3/23/2018 5:20 PM
"This proposed rule is a critical step in our effort to reduce the threat of gun violence," the attorney general said...Read More
&nbsp
Trump signs spending bill — tells Congress never again
3/23/2018 1:16 PM
The signing comes hours after a tweeted threat from Trump that he would veto the $1.3 trillion bill for lack of sufficient spending on his long-desired border wall...Read More
&nbsp
Foreigners worked for Cambridge on NC Senate campaign, ex-staffer says
3/23/2018 5:04 PM
A former Cambridge Analytica staffer says foreigners were embedded in U.S. campaigns and making decisions, despite a legal memo that advised otherwise...Read More
&nbsp
Is crazy weather caused by vanishing Arctic ice?
3/23/2018 3:28 PM
Arctic sea ice is disappearing, and some climate scientists believe the drop is fueling Nor-easters, drought and other extreme weather...Read More
&nbsp
As Trump plans tariffs, Wall Street bites its nails
3/23/2018 1:47 PM
"It maybe doesn"t take a whole lot to trigger emotional responses....Read More
---