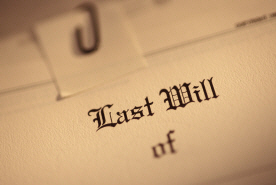 Estate Valuations
Estate Valuations and Appraisals
The determination of estate tax liability with respect to real estate assets often requires a real estate appraisal. In particular, settling an estate usually relies upon an appraisal to establish fair market value for the residential or commercial property involved. Often, the date of death will require a "retrospective market value." Other times, the market value will coincide with the date of the inspection.
In addition to settling an estate, the creation of wills and trusts may involve a real estate appraisal with an opinion of the market value. For estate tax purposes or disposition of the assets of a decedent, a valuation as of the "date of death" is often required. The executor of the estate may choose to have a date that is six months or one year after the date of death or a retrospective appraisal may be required.
Real estate appraisal valuations involving estates with real property is an important aspect of Brittex Appraisal Services, Inc. Our firm deals with attorneys, accountants, and executors of wills regarding the valuation of a decedent's real property. Brittex provides appraisal reports that conform to the requirements of the federal government, the courts, and various related agencies.
Brittex Appraisal Services also understands and utilizes the procedures and requirements necessary to perform a "retrospective appraisal" with an effective date of prior date and a market share estimate corresponding with the date of death of the decedent. The ethics provision within the Uniform Standards of Professional Appraisal Practice (USPAP) binds us with confidentiality, ensuring the fullest degree of discretion.
Attorneys, accountants, executors and others rely on Brittex Appraisal Services, Inc. for real estate valuations. Please see www.brittexusa.com/links for a list of attorneys and accountants that have used our services.
&nbsp
This County Flipped From Obama to Trump. How Do Voters Feel Now?
4/26/2017 6:48 AM
After supporting Obama in 2008 by nine points and five points in 2012, Luzerne County helped give Trump his decisive win in Pennsylvania...Read More
&nbsp
Trump Lashes Out After Judge Blocks His Sanctuary Cities Order
4/26/2017 7:01 AM
The president went on to question the validity of the 9th U.S. Circuit Court of Appeals, which will hear his travel ban case in May...Read More
&nbsp
Hernandez Lawyer Shoots Down Rumors of Suicide Note to "Gay Lover"
4/25/2017 6:23 PM
"Rumors of letters to a gay lover, in or out of prison, are false," attorney Jose Baez said in a statement to NBC News on Tuesday...Read More
&nbsp
United Airlines" Latest PR Crisis: The Death of a 3-Foot Rabbit Called Simon
4/26/2017 5:17 AM
Three-foot long Simon, who was expected to outgrow his father to become the world"s largest bunny, died between London and Chicago O"Hare...Read More
&nbsp
Uber Is Planning a Fleet of Flying Taxi Cabs by 2020
4/25/2017 2:26 PM
Flying cars have long been the stuff of science fiction, but Uber is just one of a number of companies developing flying taxi services...Read More
&nbsp
"Don"t Run. Get Inside": Public Should Know How to Cope in Nuke Attack, Experts Say
4/26/2017 4:37 AM
Cities mostly don"t have plans, but experts say that Americans can be ready for an unthinkable nuclear attack if they know to "shelter in place....Read More
&nbsp
Ivanka Trump: "A Global Humanitarian Crisis Is Happening"
4/26/2017 6:26 AM
NBC chief White House correspondent Hallie Jackson interviewed Trump exclusively...Read More
&nbsp
Pope Gives TED Talk Urging Humility Among Powerful
4/26/2017 7:58 AM
Pope Francis became the latest thought leader to give a TED talk late Tuesday, in a video message calling for a "revolution of tenderness....Read More
&nbsp
You Thought It Was An Urgent Care Center, Until You Got the Bill
4/25/2017 4:26 PM
Patients are confusing free-standing emergency rooms with urgent care centers, and paying a price...Read More
&nbsp
Border Wall Dropped From GOP Government Funding Proposal
4/25/2017 6:32 PM
The latest round of negotiations on a bill to fund the government doesn"t include money for the construction of a border wall...Read More
---