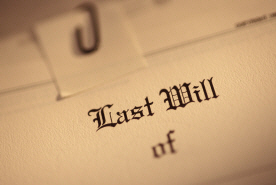 Estate Valuations
Estate Valuations and Appraisals
The determination of estate tax liability with respect to real estate assets often requires a real estate appraisal. In particular, settling an estate usually relies upon an appraisal to establish fair market value for the residential or commercial property involved. Often, the date of death will require a "retrospective market value." Other times, the market value will coincide with the date of the inspection.
In addition to settling an estate, the creation of wills and trusts may involve a real estate appraisal with an opinion of the market value. For estate tax purposes or disposition of the assets of a decedent, a valuation as of the "date of death" is often required. The executor of the estate may choose to have a date that is six months or one year after the date of death or a retrospective appraisal may be required.
Real estate appraisal valuations involving estates with real property is an important aspect of Brittex Appraisal Services, Inc. Our firm deals with attorneys, accountants, and executors of wills regarding the valuation of a decedent's real property. Brittex provides appraisal reports that conform to the requirements of the federal government, the courts, and various related agencies.
Brittex Appraisal Services also understands and utilizes the procedures and requirements necessary to perform a "retrospective appraisal" with an effective date of prior date and a market share estimate corresponding with the date of death of the decedent. The ethics provision within the Uniform Standards of Professional Appraisal Practice (USPAP) binds us with confidentiality, ensuring the fullest degree of discretion.
Attorneys, accountants, executors and others rely on Brittex Appraisal Services, Inc. for real estate valuations. Please see www.brittexusa.com/links for a list of attorneys and accountants that have used our services.
&nbsp
Trump AWOL on Stopping Next Russian Election Hack
6/24/2017 6:34 AM
Despite warnings, the Trump administration has done little to stop the next Russian hack, according to intelligence officials, experts and state officials...Read More
&nbsp
"Ear Hustle": A Podcast From Behind Prison Walls
6/22/2017 2:16 PM
San Quentin prisoners Earlonne Woods and Antwan Williams along with teacher Nigel Poor have created what may be the first podcast from inside a federal prison...Read More
&nbsp
Democrats, Republicans Divided on Virginia Shooting Motivation
6/24/2017 8:04 AM
Republicans and Democrats had different views on the causes of the shooting at a congressional baseball practice that left Steve Scalise and others wounded...Read More
&nbsp
Family Survives, 120 Feared Buried in Huge Landslide
6/24/2017 7:29 AM
Fears are growing for at least 120 people missing in China after a massive landslide buried a village in Maoxian, Sichuan province...Read More
&nbsp
What Happens to People on Obamacare if a New Health Care Bill Passes?
6/23/2017 1:58 AM
Lawmakers are debating the future of health care...Read More
&nbsp
U.K. Lawmakers Hit by Possible Cyber Security Attack
6/24/2017 12:33 PM
As a precaution, lawmakers were blocked from remotely accessing emails outside of the secure network in Westminster...Read More
&nbsp
Texas Mom Charged After 2 Toddlers Found Dead in Hot Car
6/24/2017 1:59 PM
A Texas mother was arrested in the deaths of her 2-year-old daughter and 1-year-old son, who police say were left in a hot car to teach a "lesson....Read More
&nbsp
Why Medical Groups Hate the GOP Health Care Plans
6/24/2017 11:37 AM
Mainstream medical groups, from oncologists to pediatricians, are united in their opposition to the Republican health care plan...Read More
&nbsp
When Pot Is Legal, Traffic Stops Go Down
6/23/2017 4:14 PM
When marijuana is legalized, motorists are stopped less often by the police. But whites are still stopped less often than minorities...Read More
&nbsp
She"s Huge and Homely: Meet the World"s Ugliest Dog
6/24/2017 9:37 AM
At 3 years old and 125 pounds, Martha on Friday night pawed her way to the top at this year"s 29th annual World"s Ugliest Dog Contest in Petaluma, California...Read More
---