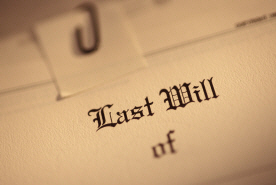 Estate Valuations
Estate Valuations and Appraisals
The determination of estate tax liability with respect to real estate assets often requires a real estate appraisal. In particular, settling an estate usually relies upon an appraisal to establish fair market value for the residential or commercial property involved. Often, the date of death will require a "retrospective market value." Other times, the market value will coincide with the date of the inspection.
In addition to settling an estate, the creation of wills and trusts may involve a real estate appraisal with an opinion of the market value. For estate tax purposes or disposition of the assets of a decedent, a valuation as of the "date of death" is often required. The executor of the estate may choose to have a date that is six months or one year after the date of death or a retrospective appraisal may be required.
Real estate appraisal valuations involving estates with real property is an important aspect of Brittex Appraisal Services, Inc. Our firm deals with attorneys, accountants, and executors of wills regarding the valuation of a decedent's real property. Brittex provides appraisal reports that conform to the requirements of the federal government, the courts, and various related agencies.
Brittex Appraisal Services also understands and utilizes the procedures and requirements necessary to perform a "retrospective appraisal" with an effective date of prior date and a market share estimate corresponding with the date of death of the decedent. The ethics provision within the Uniform Standards of Professional Appraisal Practice (USPAP) binds us with confidentiality, ensuring the fullest degree of discretion.
Attorneys, accountants, executors and others rely on Brittex Appraisal Services, Inc. for real estate valuations. Please see www.brittexusa.com/links for a list of attorneys and accountants that have used our services.
&nbsp
Inside Congress" largest sexual harassment settlement
12/17/2017 6:00 AM
Details surrounding the largest sexual harassment settlement yet uncovered on Capitol Hill provide a window into an opaque, convoluted and confusing process...Read More
&nbsp
Trump lawyer accuses Mueller of improperly obtaining transition emails
12/17/2017 10:37 AM
A top lawyer for President Donald Trump"s transition team has accused a government agency of unlawfully turning over thousands of emails to the Special Counsel...Read More
&nbsp
Poll: Dems head into 2018 midterms with biggest edge in a decade
12/17/2017 8:00 AM
Fifty percent of registered voters say they prefer a Democratic-controlled Congress, versus 39 percent who want Republicans in charge...Read More
&nbsp
Sex harassment cases redraw election map next year
12/17/2017 7:02 AM
Alabama"s Senate race may be over, but there are still more special elections before the main event next of November"s midterm elections...Read More
&nbsp
Is Star Wars science fiction? "The Last Jedi" settles this age-old argument.
12/17/2017 3:22 AM
Genres are notoriously difficult to pin down, which is why they spark so many arguments...Read More
&nbsp
SF Mayor Ed Lee, dead at 65, remembered as "good man with a good heart"
12/12/2017 5:06 PM
Edwin M. Lee, San Francisco"s first Asian-American mayor, died suddenly early Tuesday morning. He was 65...Read More
&nbsp
"Saturday Night Live" decorates the Christmas tree with Trump, skewers Roy Moore
12/17/2017 12:41 AM
Alec Baldwin dropped by a Christmas-themed "Saturday Night Live" this week to pay tribute to the "haters and losers" who defined the year in politics...Read More
&nbsp
The hidden lesson inside the Alabama election
12/17/2017 9:12 AM
Was the Doug Jones-Roy Moore election in Alabama an outlier? Yes, but other elections this year have a big lesson to offer the GOP ahead of the 2018 midterms...Read More
&nbsp
China signals reconciliation with Japan at massacre memorial
12/17/2017 9:47 AM
President Xi Jinping led a nationally televised ceremony to remember the 300,000 Chinese who died when Japan"s Imperial Army occupied Nanjing...Read More
&nbsp
Campaigner predicts North Korea "peace offensive" in 2018
12/17/2017 3:43 AM
Kim Hong-gul, one of the few outsiders to have met North Korea"s dictator, believes Pyongyang will go on a "peace offensive" despite recent missile launches...Read More
---